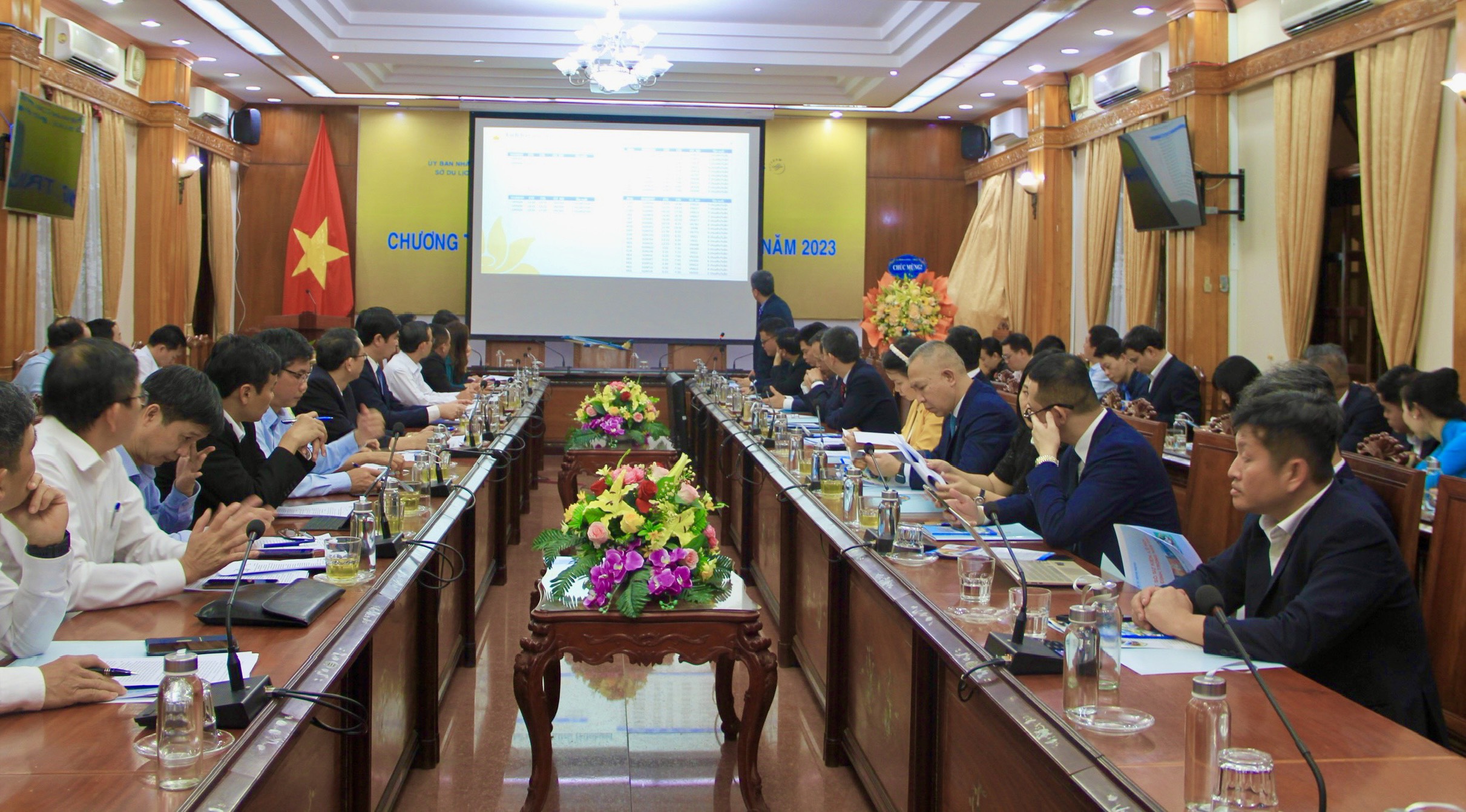 The scene of the working session
Speaking at the meeting, Mr. Pham Anh Tuan - Chairman of the People's Committee said that the cooperation with the aviation industry in this period is very necessary to attract tourists to Binh Dinh, firstly through the construction of the airport. Building tourism-stimulating products such as discounting tickets, coordinating promotion between Binh Dinh province and Vietnam Airlines in 2023 is the top priority solution. Currently, the province is urgently promoting related works to start construction of the second runway at Phu Cat airport this year. Along with that, other items such as parking lots, terminals, service areas in the airport are being calculated and built on an appropriate scale. The province is also investing in building a connecting transport system, especially in coastal routes; calling on businesses to invest in the hotel sector to meet the needs of tourists in the coming time.

At the meeting, Mr. Tran Van Thanh - Director of the Department of Tourism reported some contents about Binh Dinh tourism activities in the past time and cooperation plans to build Binh Dinh tourism stimulus products with Vietnam Airlines. ; proposed Vietnam Airlines to open more flights to Can Tho and Da Lat (Lam Dong) and coordinate in organizing activities to promote Binh Dinh tourism at home and abroad.

General Director of Vietnam Airlines Le Hong Ha shared, Currently, the tourism demand of tourists in the Northeast Asian market (Korea, China, Japan) is quite large, and Binh Dinh is one of the destinations of interest. . With a system of representative offices located in many countries around the world, Vietnam Airlines will support Binh Dinh province in promoting tourism in foreign markets. Opening new flights requires more time to research and understand the needs of the market.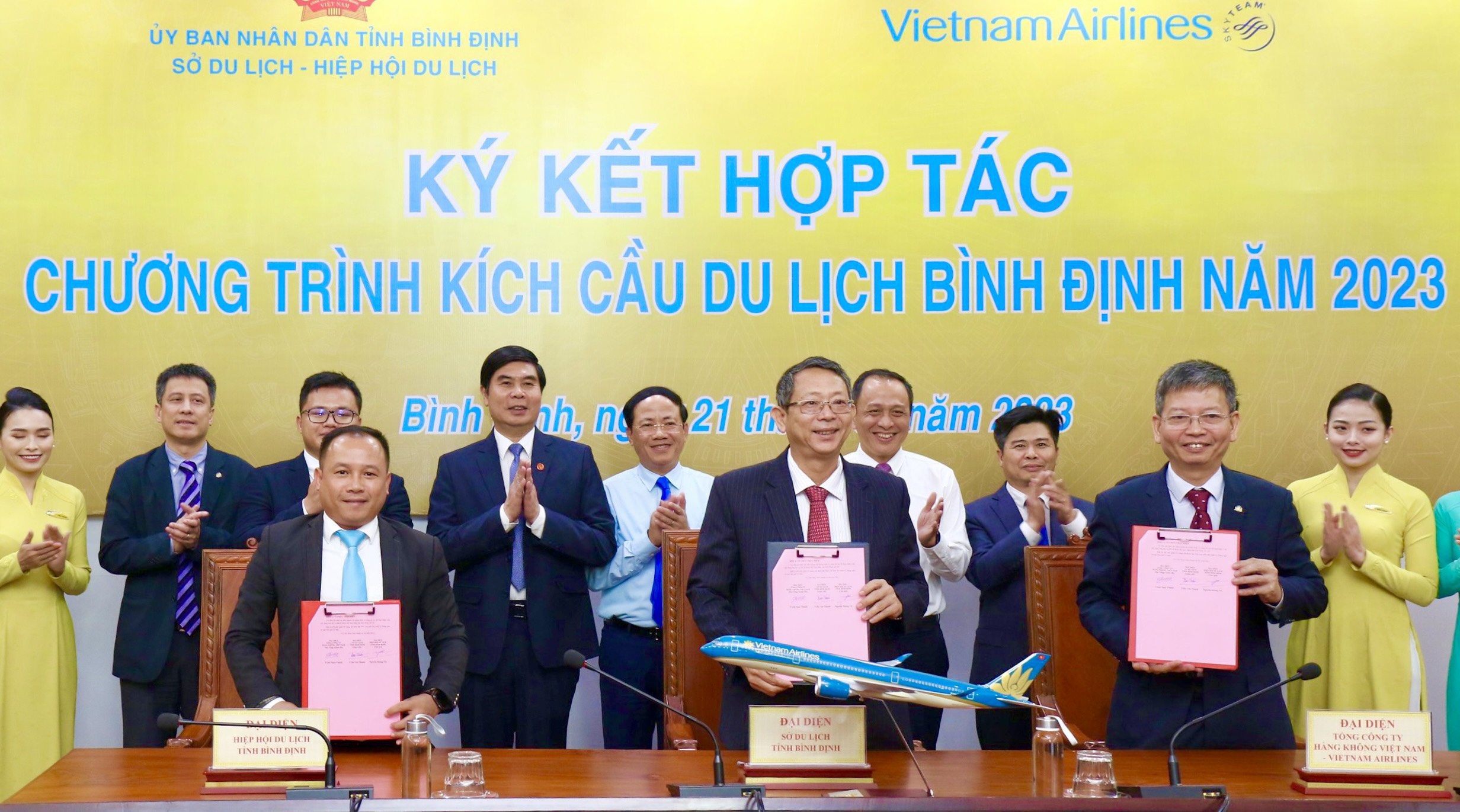 Signing cooperation agreement to build Binh Dinh tourism stimulus in 2023
At the meeting, representatives of the Department of Tourism, Binh Dinh Tourism Association and Vietnam Airlines signed a cooperation agreement to deploy the Binh Dinh tourism demand program in 2023.